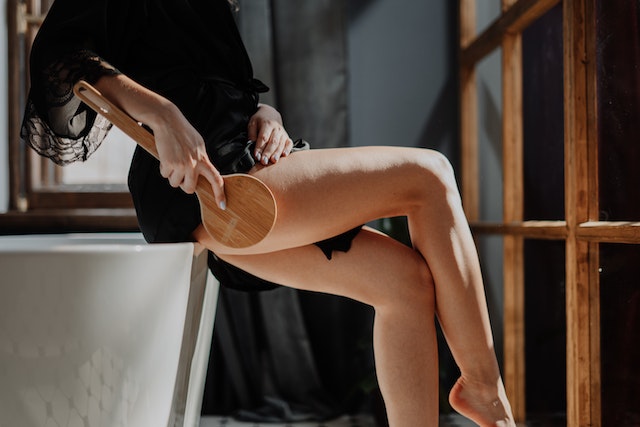 Most of us want to get rid of cellulite but we are not sure what the best way is. It is difficult to find a treatment that will work before buying a bunch of products on the market hoping one will do the trick.
Cellulite is caused by a buildup of fat deposits below the skin around the thighs, buttocks and abdomen that becomes lumpy and dimpled. Women who are overweight are more likely to develop cellulite.
Here are some of the causes of cellulite in woman:
Genetic
Differences in 2 genes: ACE and HIF1A
Hormonal
Estrogen, insulin, prolactin

Increased lipogenesis

Vascular changes
Vascular
Water retention/edema

Restricted blood flow
There are many treatments available to lessen the appearance of cellulite, but they are often expensive and not effective.
Here are some of the proven treatments to get rid of cellulite
Laser treatment
Different types of laser treatments are used to remove cellulite: The Cellulaze laser treatment is a minimally invasive procedure that involves inserting a fiber under the skin. When the laser is fired, its energy breaks up bands of tough tissue that cause us to see cellulite. Also, while this treatment thickens the skin, it also reduces the visibility of cellulite. Areas with cellulite often have thinner skin, which can make them more noticeable.
Vacuum-assisted precise tissue release
Cutting these tough bands can ease our view of cellulite and also lead to a smoother skin surface. To do this, your dermatologist will use a small device containing blades that cut through the tough bands. Once they are cut, the tissue it had been restraining moves upwards resulting in more even surfaces
QWO Treatment
The FDA has approved QWO (collagenase clostridium histolyticum-aaes for injection) as the first and only injectable treatment for moderate to severe cellulite in adult women's buttocks.
Having been studied in more than 1,800 patients, QWO is one of the most clinically studied FDA-approved treatments for cellulite.
You can have visible results 28 days after the third treatment (21 days apart) In clinical trials, efficacy was assessed at Day 71. Individual results may vary.
If you have bleeding abnormalities or are currently undergoing antiplatelet therapy (except for those taking 150 mg per day of aspirin) or anticoagulant therapy, QWO cellulite treatment should be used cautiously.
Dr V's is the top clinic in NYC for cellulite treatment, contact us today to schedule an appointment!
DR V'S QUEENS BOTOX, FILLERS, HYDRAFACIAL & IV THERAPY MED-SPA 106-15 QUEENS BLVD #B15, QUEENS, NY 11375 (917) 789-6963 HTTPS://MYMDSPA.COM/