THE WORLD'S ONLY FDA-CLEARED MICRONEEDLING DEVICE
See for yourself why microneedling is a growing part of the 2.5 million annual skin rejuvenation and renewal procedures worldwide in our gallery of SkinPen pre- and post-procedure photos.
If you are looking to find out more about Microneedling therapy you have come to the right place. Dr. V's Medical Spa offers award-winning Micropen or Dermapen Microneedling treatments in the five boroughs of NYC (Manhattan, Queens, Brooklyn, Bronx & Staten Island). Our patients enjoy affordable costs, concierge services, and an experienced staff that provides the newest and most effective alternative to laser treatments.
Microneedling, also known as Collagen Induction Therapy greatly contributes to the production of Collage as well as Elastin. These crucial elements in your skin are responsible for the look and feel of your skin. This treatment is proven to cure all sorts of skin damages including acne, scars, stretch marks, wrinkles, freckles, wrinkles, fine lines, and more. Research has shown the process to be totally safe with a quick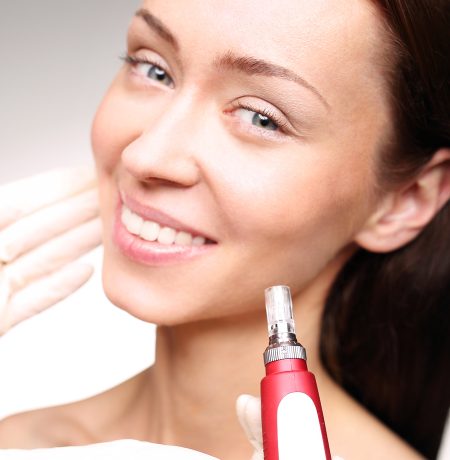 recovery time and much less discomfort than any regular surgery. The incisions are extremely small making or minimally invasive making it a quick and simple 15-30 minute procedure. It has been shown that this treatment results in fresher, younger and glowing skin. The procedure can be performed on any part of the body including hands, face, beck, legs, and back. Dr. V. highly recommends 3-5 treatments for maximum results, however, results can surely be recognized after one treatment.